Audi Drive Select® ensures a free release of surging power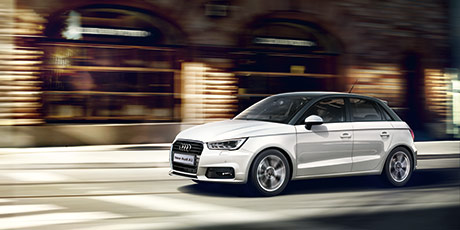 The Audi Drive Select® is able to regulate the driving performance of the new Audi A1. You will be able to change driving modes — an exciting sporty experience, or more efficient ones, or even self-defined driving modes — just one touch away.
Electromechanical power steering system ensures a responsive and confident driving experience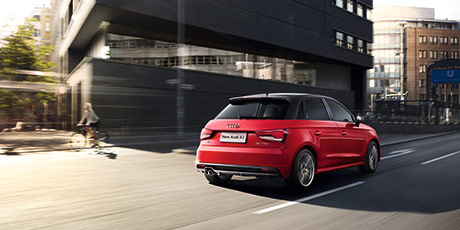 The electromechanical power steering system of the new Audi A1 integrates the lightweight structure, which makes the horizontal and vertical regulations more flexible. When driving at high speed, the car boasts a high responsive and steady steering process. When driving into a parking space, the electromechanical power steering system guarantees a smooth and easy steering process. Besides, it can further enhance the stability of Audi A1, to give you a confident driving experience.
Flat tire indicator system makes driving much safe and reliable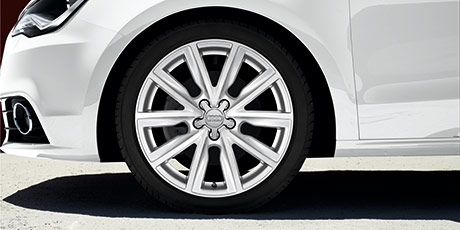 A small car size can also guarantee greater safety. The flat tire indicator in the new Audi A1 provides car owners with maximum protection. When high or low tire pressure happens in your driving process, the indicator system will remind the driver of the potential safety threats. Once the ultra-low tire pressure or even a flat tire occurs, the indicator system will start the automatic alarm.
Parking aid system guarantees a safe driving
With the parking aid system, the new Audi A1 will guarantee a safer driving. When the car approaches an obstacle in reversing or parking process, the system can alarm to response to specific distance to ensure the driving safety and comfort. In this way, the driver will enjoy a safer driving experience. Once the car moves away from an obstacle, this system will be automatically switched off.
Interior mirror with automatic anti-glare action shows the simple and unique beauty of personality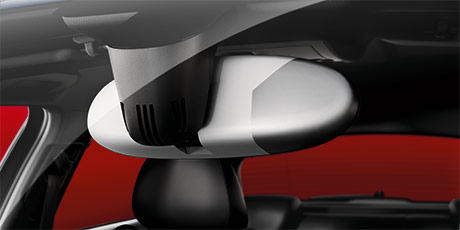 The interior mirror with automatic anti-glare action with the same color headlining, windscreen with grey tinted strip and light/rain sensor are able to maintain your driving safety all the time.
Automatic air conditioning system satisfies all your needs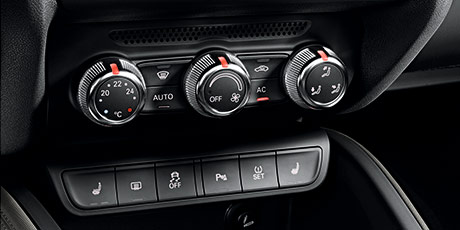 The automatic air conditioning system in the new Audi A1 makes the air vent sleeves available at the front and back leg spaces, and can automatically regulate air temperature, quantity and allocation ratio when the sunlight intensity is considered. In addition, this new model has the interior air self-circulation function to ensure the comfortable temperature inside the car.