The extravagant aluminum elements enhance the luxury to a next level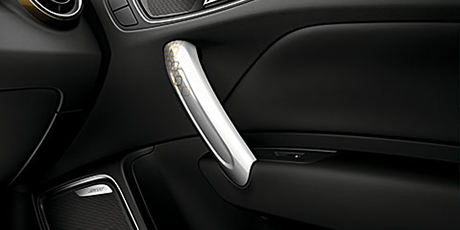 The unyielding interior quality is an integral consideration of Audi A1 models. The new Audi A1 model uses the interior design which complements the trendy and dynamic appearance. Moreover, the elaborate details of aluminum elements elevate the overall level of interior space to achieve an effortless low-profile style, while elegant and luxury at the same time, all elements perfectly combined inside the car, making sure the grace and nobility are maximized.
Air vent sleeves apply personalized frame, featuring a fresh, trendy and unique taste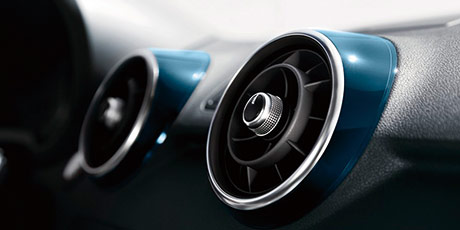 Every time you become a part of the new Audi A1, you will be embraced by its rich ingenious interior. The unique frame of the air vent sleeves, heightened by the fresh and avant-garde design style, manifests the ultimate nobility in its prevailing simplicity. Moreover, the Audi exclusive air vent sleeves with aluminum look is an option for you as well.