MMI high-end multimedia interactive system, intuitive and convenient intelligent interactive systems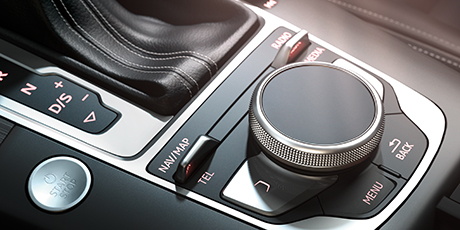 Audi A3 Limousine is equipped with a new generation of MMI multimedia interactive system, offering direct display and convenient operation. Electric folding 7 "color display shows the corresponding information in new ways, vivid 3D icon and fluent special effect enable the menu structure simple and intuitive. The extremely simple button design; multiple-point touch upgrade; Click Wheel on the central control knob, allow you quickly experience its agility and convenience..
Bang & Olufsen acoustics deliver clear and high-fidelity sound quality
The 15-channel amplifier enable the total power up to 705 watts. Supported by 14 speakers, it can restore the acme fidelity surround sound. There is a center speaker on the instrument desk. The white LED lighting effects make the whole cabin reveal luxury fashion atmosphere.The microphone monitors the background noise, the volume can be dynamically adjusted automatically along with speed and background noise. If the optional senior MMI navigation system is installed, B&O sound system can restore 5.1 -channel surround sound, and make active compensation against the outside noise.
Audi lightweight technology creates excellent energy-efficient performance as much as possible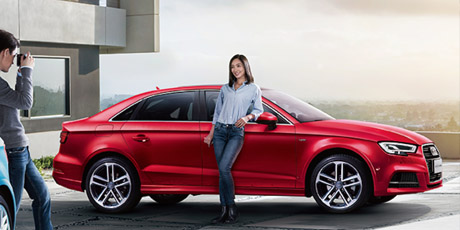 Audi lightweight ideas and many lightweight technologies are successfully applied in Audi A3 Limousine.Through the use of innovative composite material, it has realized the harmonious unity between flexible control and safety strength. Flexible design structure and resource-conserving production process jointly complete Audi A3 Limousine's lightweight scheme. While reducing unnecessary energy loss, it brings more comfortable driving experience and excellent performance, which make it stand out among peers.