Intelligent matrix LED headlight illuminates the road ahead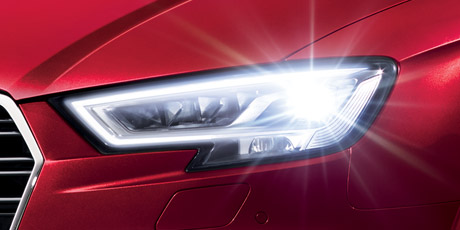 Matrix LED headlight has become the highlight of outstanding front face of Audi Limousine. It combines all elements into more linear 3D shape. Bright and gentle color is close to the sunlight, while the night lighting effect can be significantly increased, revealing more details, to effectively prevent visual fatigue. The light response speed is fast, which could significantly reduce energy consumption. Meanwhile, it has steering and self-adaptive adjustment function to adjust the lighting range. The light of wisdom protects you and other people's road safety.
S line facade packet offers sufficient freedom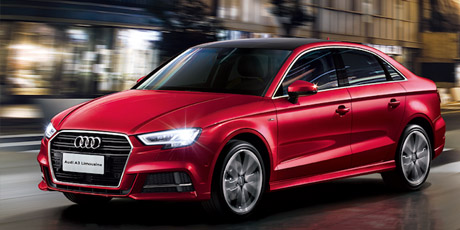 Audi A3 Limousine introduced new appearance design concept, the model looks more powerful and sporty than the previous generation.The improved S line curve endows A3 Limousine with more muscular physique, more sharp body line, fully showing its dignified element. With its structure like sculpture, it presents ghostly light and shadow under the irradiation of light. Through careful appreciation, you will find it elegant and flexible as a luxury sedan model.