Audi lightweight technology makes it lighter and more efficient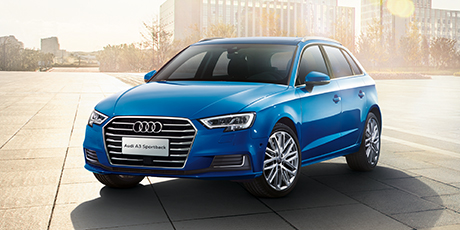 Audi lightweight technology makes Audi A3 Sportback become lighter and better. Through using innovative materials, it has achieved the harmonious unity of flexible control and security intensity. Innovative materials, flexible design structure and resource-saving production process, jointly contribute to the lightweighting scheme of Audi A3 Sportback. While reducing energy loss, it could bring about more comfortable driving experience and excellent performance.
Lateral auxiliary system ensures the safety of every route shift
Audi A3 Sportback's Side Assist system can detect vehicles at blind spots or those fast approaching from behind when it changes lane. Audi's Side Assist system will illuminate or twinkle LED on the outside rearview mirror to warn drivers, making sure the security of every route change.