Matrix LED headlight shines the free driving road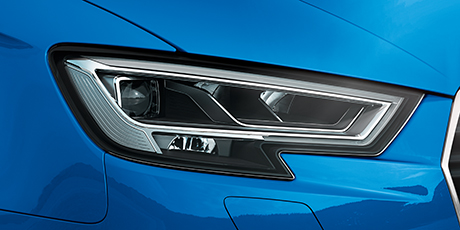 Audi A3 Sportback picks up Audi's flagship lighting system - matrix LED lamp, with color temperature close to the sunlight, bright and gentle. Night lighting effect can be significantly improved, shining more details, to effectively prevent visual fatigue. Meanwhile, it has steering and self-adaptive adjustment function to adjust the lighting range. With brilliant performance, it thoughtfully protects you and other people's road safety.
Through panoramic sunroof, enjoy pure and fresh nature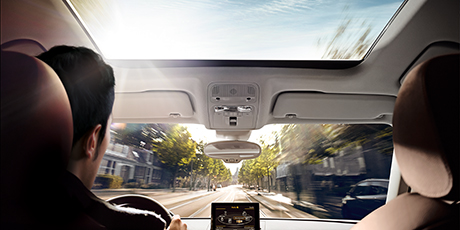 Audi A3 Sportback is equipped with the panoramic roof comprising a complete piece of glass plate, to ensures abundant sunshine with the cabin and build a capacious space feeling. Sunshade uses net-like structure, with color integrated with car interior. It supports electric opening and closing, with little noise during the process. When the sunroof is fully opened, you can experience the comfortable free driving, and enjoy the pure and fresh nature.