Honeycomb front grille makes you love it at first sight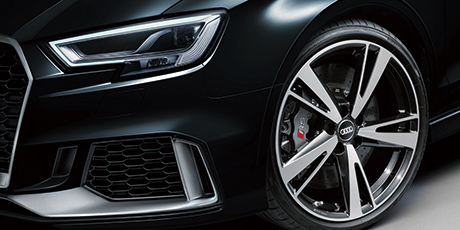 Honeycomb front grille equipped on All New Audi RS 3 Limousine renders enviable dazzling light, its dynamic gene reveals a wild temper under charming and delicate appearance, just like the original impulse inside, eagerly waiting for you to activate it.
Extreme sports interior, such a perfect match inside and outside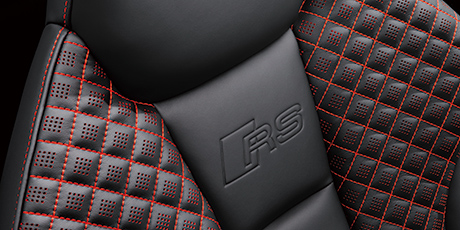 Feel the soft comfort of your body when you sit in the front seat with a moving red stitching. With the leather multi-functional steering wheel in hand, experience the trendy and cool sporty atmosphere; light up the dynamic lights and create a magical space that only belongs to you. In the face of the temptation of such extreme motion, all you need to do is step on the accelerator and go with your future.