Smart phone interface makes complicated moments simple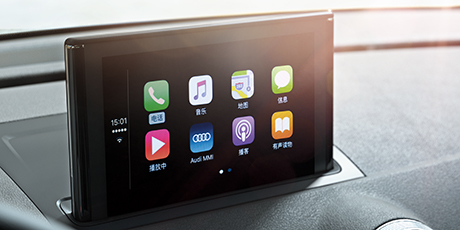 Audi S3 Limousine allows users to easily operate their smartphones via the Audi MMI system. When your smartphone is successfully connected, the function menu is displayed on the MMI HD display. At the same time, the touch wheel equipped by Audi MMI high-end navigation system can provide a more sensitive input function and can accurately recognize handwritten words or manipulation gestures. In addition, Audi MMI high-end navigation system supports Audi connect. With the services supported by Audi connect, complexity instantly becomes simple.
Audi active lane assist system puts an end to any potential danger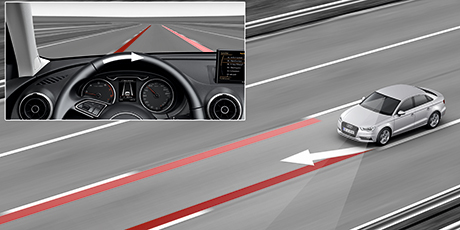 It can help the driver to keep the vehicle in the lane. When the vehicle runs faster than 65km/h, the high-definition camera on the windshield can detect road markings. Once the vehicle has a tendency to deviate from the lane without being prompted, the steering wheel will alert the driver in the form of vibration and slightly correct the steering. There are two system states available for selection.
Audi side assist guarantees the safety of your lane change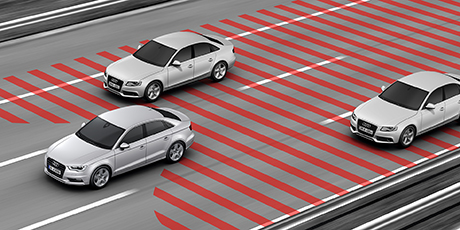 The system can help you when your car changes the lane. When the car runs at 30km/h-250km/h, the system can monitor the vehicle behind the car and measure its distance and speed difference from the car. If the system judges that there is a risk of changing the lane at this time, it will cast bright spots or blinks on the LED on the outer rearview mirror housings to alert the driver.