Matrix LED headlamps illuminate the road ahead for you with the eyes of wisdom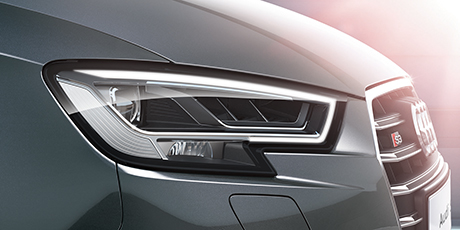 Audi S3 Limousine is for the first time equipped with Audi flagship lighting system - Matrix LED headlamps. With the steering function and adaptive adjustment function, the Matrix LED headlamps can adjust their lighting range according to the actual road situation. With a stunning appearance and wise performance, they illuminate the way ahead for you and protects your and others' road safety.
Audi's virtual cockpit brings the future to the front of your eyes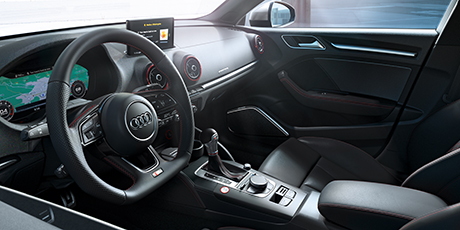 Practicality and aesthetics reach an unprecedented height here. The Audi virtual cockpit can display all the information needed by the driver in a fully digital form and provide a variety of display modes, allowing the complex information display in front of your eyes at a glance. Equipped with a 12.3-inch high-definition display, it has high-resolution, high-brightness and high-contrast display effects. It will bring the future to the front of your eyes, making it very clear.