A passion created out of top speed with surging momentum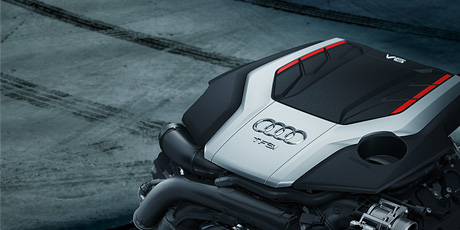 As the core of the brand all new Audi S4 Limousine, the newly developed V6 engine has been built with direct fuel injection and turbocharging functions. 3.0 TFSI provides a power up to 260 kW (354 PS) and an output torque up to 500 Nm. The S4 model features a 0-100 acceleration capability of 4.7s and a maximum speed of 250km per hour. The standard quattro® full-time four-drive system enables separate vehicle configurations with Audi driving mode options while guaranteeing a strong power for better dynamic driving experiences.
A brand all new Audi S4 sports chassis creates S-class driving experiences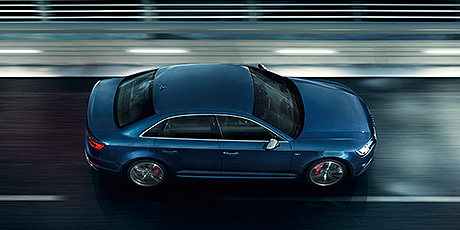 Thanks to the newly developed S-class sports chassis, all new Audi S4 Limousine allows smooth driving along various curved paths, and ensures excellent directional stability even on expressways. The five-link suspension structure separates and distributes longitudinal and lateral forces precisely, thus leading to the best maneuverability in all driving conditions.