The totally upgraded engine perfectly combines power and speed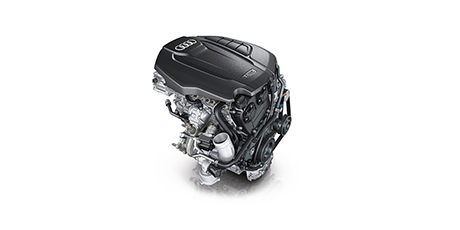 2.0TFSI® engine installed in all-new Audi A5 Cabriolet has an inline 4-cylinder design to fit the 7-speed dual-clutch transmission. It has the maximum power of 185 kilowatts and the maximum torque of up to 370Nm. Compared to the last generation of model, the 0-100km/s acceleration time of the all-new Audi A5 Cabriolet is further shortened to current 6.3 seconds. With such a strong and extraordinary power, the all-new Audi A5 Cabriolet will subvert your usual driving mode and enable you to release the beauty of freedom and speed with an all-new driving way.
Quattro®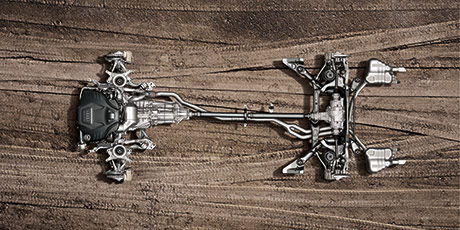 The all-new Audi A5 Cabriolet can also be equipped with quattro® permanent all-wheel drive system to enhance its traction and handling at turns. After you choose to install the upgraded sport differential in your car, quattro® can enhance the power performance, flexibility and direction stability of your car to a new height. In the travel, it can help you overcome any road obstacles and enable you to experience the wonderful driving pleasure.