All-new MMI® is bigger and smarter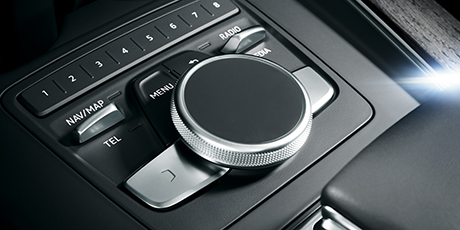 Audi MMI® multimedia interactive system can control every media source and vehicle-mounted system in the car through the central knob having the minimalist design and a 12.3-inch super-large high-definition LCD screen. Its functions range from receiving phone calls and text input to the fuzzy search of the navigation system. While increasing the driver's comfort, it can also greatly improve the driving safety.
Fuse the smartphone into Audi to make the smart smarter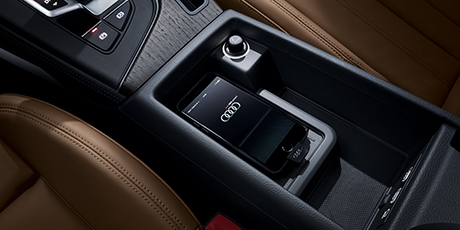 The all-new Audi A5 Cabriolet's smartphone interface transfers the content of the smartphone to the car via the USB interface and transfers it to MMI® display. You can easily operate navigation, smartphone and some apps via MMI® control panel or voice operating system. After it is fused with the smartphone, the all-new Audi A5 Cabriolet has simpler and more efficient operations, enabling you to enjoy ease all the way.
Audi pre sense offers you all-round protection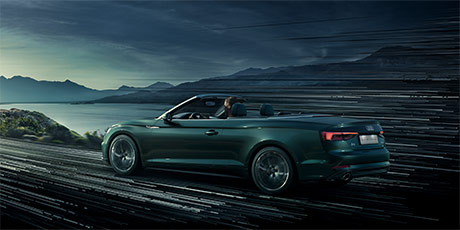 All-new Audi A5 Cabriolet is equipped with Audi pre sense, which has two versions: the basic version and the city version. In case of emergency situations, the basic version can automatically tighten the front seat belts, issue visual and sound warnings and take other safety measures, thus providing holistic alerts and protection for the occupant's driving safety.
Audi in-car automatic air conditioning brings you into a new air realm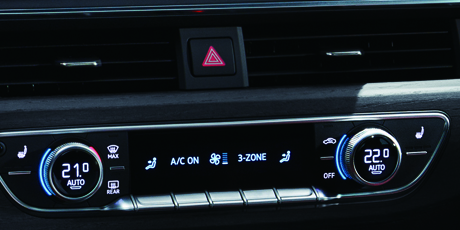 Every detail of the all-new Audi A5 Cabriolet reflects the designer's infinite pursuit of driving experience. The automatic air conditioning in the car adds air quality sensors and can automatically check the concentration of harmful gases in the in-car environment and automatically switch to the circulation mode. Once you enter the all new Audi A5, you can quickly feel the new realm of fresh air.