Open the sunroof to enjoy the real scenery in the wind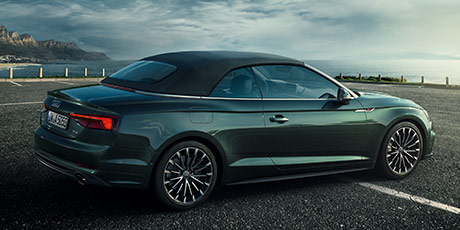 All-new Audi A5 Cabriolet follows the A5 family's design style. Its lines are sharp but don't lose the elegancy of sports. Its body contour also emits the unique sports characteristics of coupes. No matter whether on coastal roads or city streets, you can feel the passion of sports. The all-new Audi A5 Cabriolet makes every section of your journey in the wind a happy time for you.
Smart Audi technology and humanized Audi headlight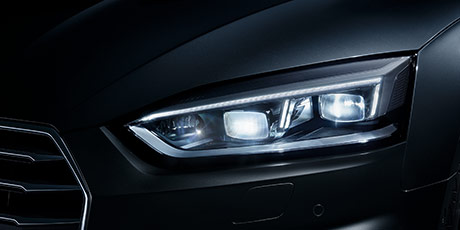 Audi matrix LED headlamp has been Audi's proud cutting-edge technology. It can detect the headlights of oncoming vehicles and the taillights of other vehicles on the road. Moreover, it can be independently controlled in a targeted way, thus substantially increasing the driver's driving safety at night. If you want to personally feel the temperature of Audi technology, please start from an all-new Audi A5 Cabriolet.
30 kinds of atmosphere light colors can be switched freely along with your mood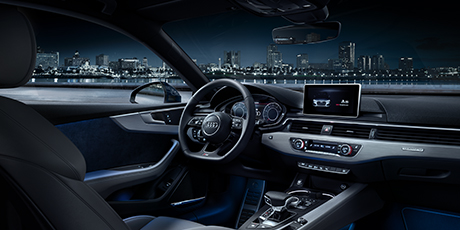 Imagine that the lights inside your car can follow your mood to change their colors. This sounds pretty cool, doesn't it? They certainly look better! In addition to the basic light combination in the cabin, Audi in-car atmosphere lights add high-end atmosphere lights. Up to 30 colors are available for selection. Please sit in the all-new Audi A5 Cabriolet to feel more pleasant moods.