Engine, the fastest is the best
How fast is 2.0 TFSI® engine? All new Audi A5 Coupé is equipped with 2.0TFSI® engine, inline four-cylinder design coupled with 7-speed clutch transmission, with maximum power output of 185kw, torque up to 370Nm, and 0-100km/h of just 5.8 seconds. You could feel its strong power even before starting the engine.
Audi quattro® AWD is not afraid of any difficult road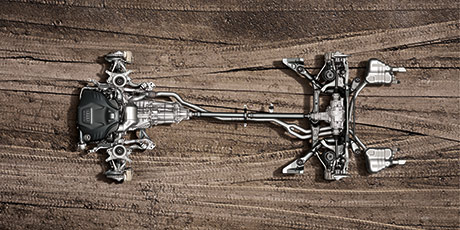 Audi quattro® AWD power system has always been a core technology that Audi is proud of. It can deliver the dynamic power of all new Audi A5 Coupé to four wheels, providing an outstanding driving force for vehicles while ensuring superior stability, so that any driving situation is under control.