Audi virtual cockpit fuses both functions and design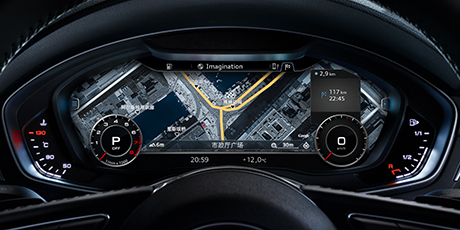 Audi virtual cockpit uses the digitalized LCD screen instead of the dashboard. It has diverse functions and is very creative. The cumbersome driving information can be collectively displayed on a 12.3-inch super large LCD. Through a flexible 3D display, Audi virtual cockpit shows the speed, in-car computer information, vehicle status, navigation and other major relevant information to the driver, so as to make the travel more pleasant.
B&O 3D sound system offers you a new surround sound experience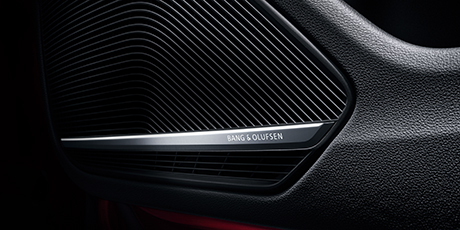 Bang & Olufsen 3D stereo system is equipped with 19 independently controllable speakers, including tweeters, subwoofers and center speakers. It has a six-channel amplifier, which can independently adjust the local volume inside the car; 3D sound extends the surround sound in the car, so that you can experience the perfect sound and feel the reproduction of real, natural sound no matter where you sit.
Audi pre sense offers you predictive protection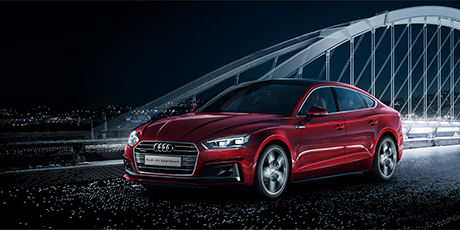 The basic version of Audi pre sense can take preventive protection measures for passengers when necessary. The measures include: tighten the front seat belt, open the triangle warning light, and close the open sunroof, doors and windows. With the help of the camera, the city version of Audi pre sense can monitor if any dangerous driving conditions occur in front of the car. In the event of a dangerous situation, the car can automatically identify it and start braking from the speed of 85 km/h until stop to avoid an accident or reduce the severity of the accident by lowering the speed.
Lightweight body structure allows you to experience really easy driving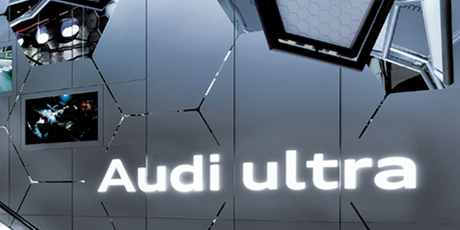 Audi lightweight body has long been developed. A large number of efficient technologies are used in Audi models to improve efficiency and save resources. A large number of innovative materials such as aluminum, carbon fiber and magnesium, as well as a flexible design structure and resource-saving production technology together constitute a complete lightweight scheme. The efficient heat management technology can greatly reduce the energy consumption of the engine. The body lines, body flow plates and spoilers are constructed according to aerodynamics to help reduce fuel consumption.
Air quality control enables you to enjoy fresh air freely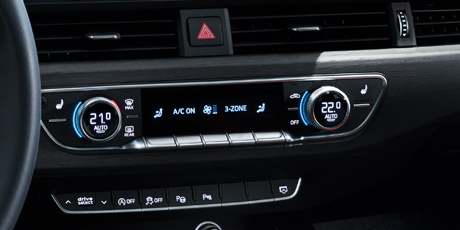 Audi air conditioning has long been equipped with the air purification system, which has a PM1 isolation rate of up to 97%. The combination filter with activated carbon can absorb odor and filter inhalable floating particles. The air quality sensor can automatically check the concentration of harmful gases in the in-car environment and automatically switch to the cycling mode, allowing you to breathe fresh air in the car freely.