All-in-one 12.3-inch device
Audi's virtual cockpit replaces the traditional physical display instrument, all driving information, media function, navigation map and other important data, can be displayed to the driver in 3D form through a high-definition LCD display.It combines such diversified functions in 12.3-inch space.Starting from all new Audi S5 Cabriolet, reject tradition instrument board.
You could know about everything no matter where you are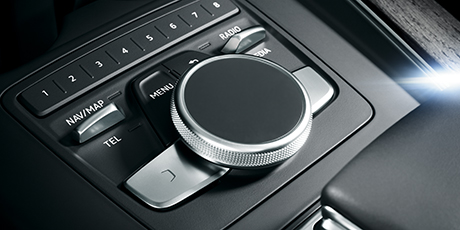 Internet enables Audi connect, which in turn helps you gather all kind of important information together.It is convenient for you to check traffic information and intra-city events and games, as well as sending and receiving mail inside the car.You could realize seamless connection with the world, anywhere and anytime.Audi connect allows you know about everything wherever you are.
Reverse becomes as simple as stepping on accelerator
Audi park assist system leverages acoustic sensors to find suitable parking space at the road side, and assist the driver to enter or leave the parking lot by autonomous steering operation.The 360-degree panoramic image is automatically switched on when it is inverted, which is conducive to more accurate parking.When using all new Audi S5 Cabriolet to park a car, you just need the operation of stepping on the accelerator.