With the coming of the virtual cockpit, the future is at a touch
The futuristic virtual cockpit is, in fact, a fully digitized high-definition dashboard. Placed in front of the driver, and behind the steering wheel, a 12.3-inch LCD displays all driving data, navigation, entertainment, and other important information. The all new Audi S5 Coupé has completely abandoned all instrument meters, with a sense of science fiction at a touch.
MMI® central nervous system, a key controls the whole car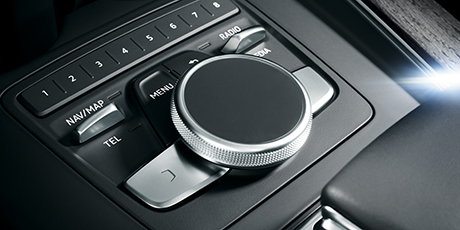 Similar to the all new Audi S5 Coupé's central nervous system, the driver can control every media source and systems in the car via the MMI® system. From receiving a phone call or text input, to fuzzy search of the navigation system, a central control knob is what we need to complete all multimedia function settings and operations.
When technology meets the Internet, Audi connect comes into being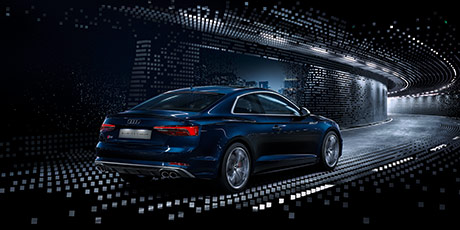 While leading development of car technology, Audi connect technology has also promoted the development of the Internet. From coffee shops at street corner to concert halls at alley, Audi connect technology can help you easily plan your time aside from driving. In addition, you can check real-time flight information and weather conditions to have everything of your travel under control. You can peacefully enjoy driving the all new Audi S5 Coupé.
19 speakers bring more quality to sound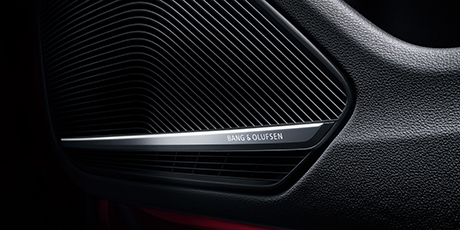 Audi and B&O has a long time partnership. This time, the new Audi S5 Coupé is equipped with 19 speakers, including the tweeter, center speaker and subwoofer, bringing more levels to sound quality. If you still feel that this is just "a speaker", the 3D restore effect will not let you down. It will break the sense of space limitation, so that any passenger in the car can enjoy the delicacy of the sound.
Audi wholeheartedly strives for your freedom of control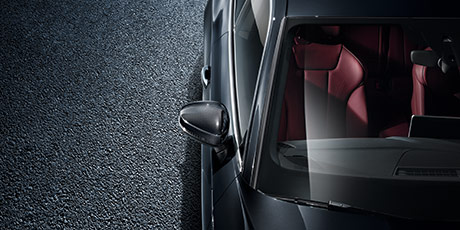 When you sit in cockpit of the all new Audi S5 Coupé, you only need to hold the lever, step on the throttle, and enjoy the freedom and pleasure of driving. In the event of an emergency, the Audi pre sense basic safety system will automatically tighten the front seat belt, issue a visual and sound warning, and other security measures to fully protect all passengers.