Exterior - Matrix LED headlamps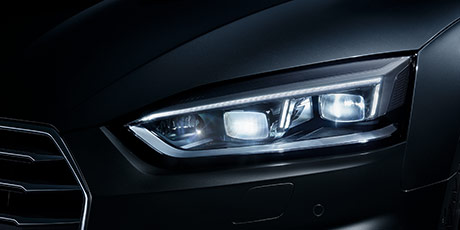 The soul of each individual lamp bead escorts for night driving.The Audi matrix LED headlamp has multiple independent lamp beads. In addition to normal lighting, the LED can also be classified as individual matrix blocks, so that each light source can be independently controlled based on specific lighting needs. When incoming vehicle headlights are detected, the lamp beads pointing to them are closed, with the rest remaining illuminated. The matrix LED headlamp gives the Audi lamp soul, greatly enhancing traffic safety.
From master to control, no longer a supporting role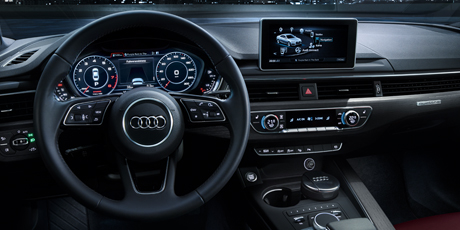 The three-spoke multi-functional steering wheel with authentic leather, with built-in S logo and contrast stitch, shows more S5's sports and exquisite senses. The 14 multi-function buttons embedded in steering wheel can change music channel, control voice system, airbags, and navigation system. For the all new Audi S5 Coupé, the steering wheel serves not only as a role of steering, but also as the car's control center.