Audi connect technology makes everything easier for you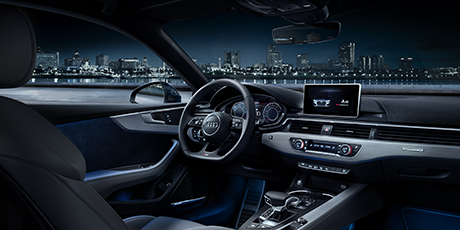 Thanks to the Audi connect technology, interactions between people and cars have become more convenient and efficient. It can meet all your daily travel needs, such as: parking information, wireless network, urban event, flight information, real-time traffic, road rescue call, online news, weather, and other services, so that you can spend more time to enjoy pure driving pleasure.
Audi automatic parking, allows you to move freely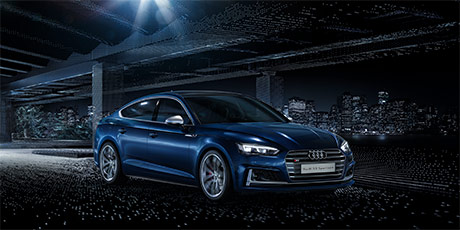 Audi automatic parking system, with a total of four wide-angle camera covering the surrounding of the vehicle, provides a series of different view angles for the driver. It uses the acoustic sensor to look for appropriate parking spaces on the roadside, and assists the driver to get into or out of the berth through the independent steering operation. The 360-degree panoramic image will be activated when car is in reverse, allowing you to park wherever you want.
More lightweight construction, allows more agile control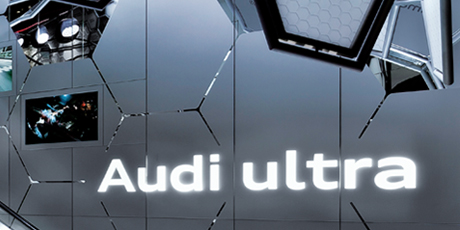 A great amount of aluminum, carbon fiber, magnesium and other innovative materials are used in Audi cars, with a flexible design structure, and resource-saving production technology, to form a complete lightweight construction. Compared to the previous generation, weight of passenger compartment of the all new Audi S5 Sportback is reduced by 15 kg to ensure better steering flexibility while keeping the lightweight construction.
Close your eyes and enjoy deep breaths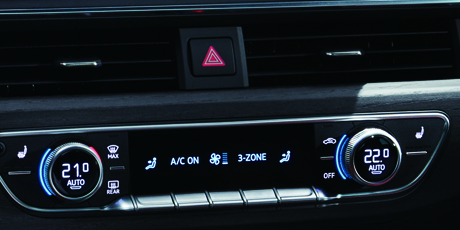 Designer's infinite pursuit of driving experience is embodied in each Audi car. The all new Audi S5 Sportback vividly shows all the details of the uncompromising attention. The automatic air conditioning system in the car has the dual function of absorbing odor and filtering respirable particles, and the air quality is higher than general vehicles. You can take deep breath, and concentrate on driving without having to be distracted otherwise.