Exterior and Interior > A6L > A6 > FAW-Volkswagen Audi>Vorsprung durch Technik
Exterior
A perfect and beautiful outer design makes each line full of charm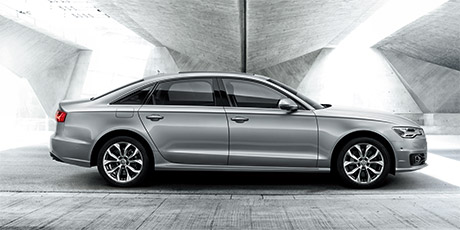 The Audi A6L has a long, elegant and slender body, bringing you a type of cross-level luxury comfort. Each line on its body has a unique charm. With only one glance at the car, you will be deeply attracted by it. It can easily arouse your ambition and even easily refresh your aesthetics.
The waistline under the side windows extends from the front headlight to the rear taillight, having no stop and looking smooth and neat. The taillight has an all-new shape. Thelines are even sharper and its outer appearance looks more elegant. In addition, the rear cover, bumpers, thresholds and sealing strips are all plated with bright chromium, making the car look more sporty and more dynamic.

Interior
Luxury and unique interior design offers you high-grade sensory enjoyment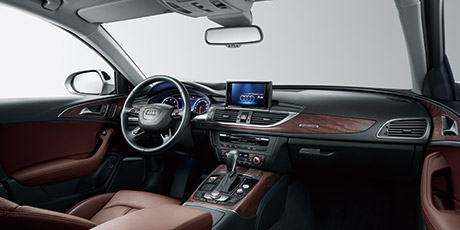 Comfort lies not only in space but also inside. Audi A6L uses the all-new color and has strict requirements on every detail to give every driver a unique driving experience.