RS adaptive air suspension offers more accurate driving experience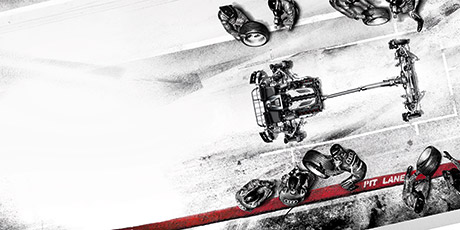 The standard RS adaptive airsuspension carried by Audi RS6 Avant could adjust four patterns: automatic, comfortable, dynamic and increasing the ground clearance through MMI®. Besides, you could also select optional equipment of RS reinforced sport suspension according to the traffic condition, and realize dynamic driving experience through three patterns: comfortable, automatic and dynamic.
Electronic stabilization program renders more stable dynamic control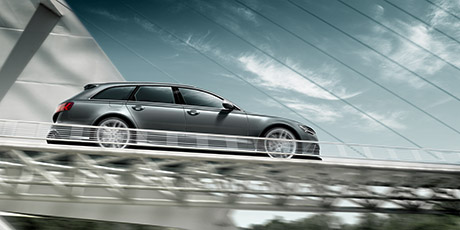 Electronic stabilization program of Audi RS6 Avant can be closed by two levels. Level 1: Under the sports mode, the interference of the engine on the traction control is restricted, while the stable brake application will be delayed. Level 2: Under the condition ofcomplete close of the electronic stabilization program.
RS brake system delivers more stable driving experience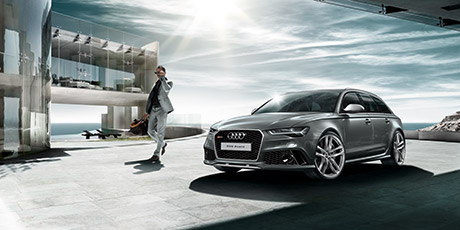 Audi RS6 Avant is equipped with standard 19-inch RS brake system. Its six-piston fixed brake callipers at the front wheel can effectively control the waveform brake discs, its steel friction ring has wavyouter contour, and is connected through the connecting pin and aluminium anti-dust cover. Such floating gripper can effectively reduce the tension, and improve the braking stability of high temperature environment. In addition, you can also select the optional equipment of 20-inch ceramic brake.