Uniquebumper design brings unique charm to the model's outstanding nature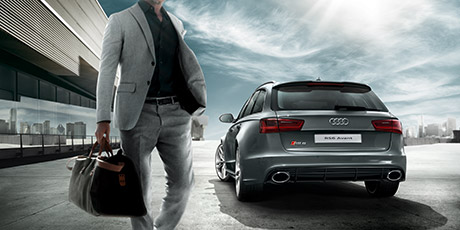 Unique bumper of Audi RS6 Avant fully showcases its noble sports origin, and highlights Audi RS6 Avant's continuous pursuit of excellence in design.
Wheel arch interprets innate sporty nature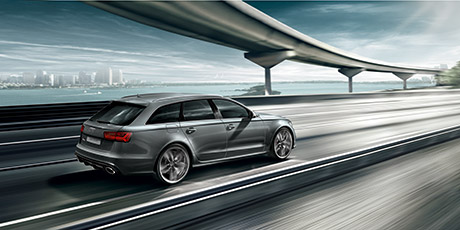 As the perfect integration of Audi RS model's extreme sporty performance and Avant wagon concept, Audi RS6 Avant exhibits its noble sports origin with clean lines throughout the body. Its extruded wheel arches emphasize the body's side line, and reveal Audi RS6 Avant's unique dynamic and masculine nature.
Roof spoiler releases surging passion for sports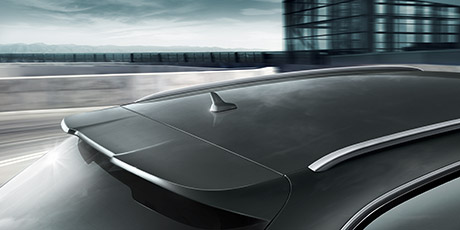 The roof spoiler of Audi RS6 Avant interprets the sporty feature of the whole vehicle, perfectly highlighting its dynamic and masculine nature.
Interior space offers ample room for luggage
The interior space of Audi RS6 Avant boasts extra spacious luggage compartment, and can fully leverage the Avant wagon concept while guaranteeing diversified loading needs. Besides, Audi RS6 Avant is installed with illuminated entry system, 3-spoke flat-bottomed multifunction sports steering wheel withaluminiumpaddle shift, which allow easily and comfortably enjoy the fun to drive, while details of carbon fibre inlays highlight the car's sporty atmosphere.