V8 4.0 TFSI® engine has both great explosive force and environmentally friendly power output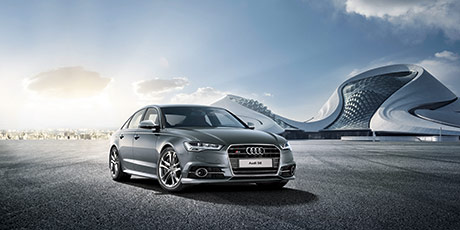 V8 4.0 TFSI® engine has a fascinating performance. It has a power of up to 331kW and a 0-100km/s acceleration time of only 4.4 seconds. Its surging power comes from its 550Nm torque. Compared with the previous version of model, it reduces carbon dioxide emissions by nearly 5%. This is thanks to its energy-efficient technologies, such as Audi exhaust pipe, the optimized start-stop system and the power recovery system. The greater the output power, the lower the fuel consumption. Anyway, you should personally experience this excellent car: Audi S6.
Adaptive air suspension enables you to experience the unique driving pleasure
The adaptive air suspension, which the Audi S6 equipped with, is a type of electronically controlled air suspension which uses the electronically controlled mode to adjust the air spring damper in a step less manner and adjust the continuously adjustable damping systems of the car's four wheels. It can also automatically adjust the height and damping of the running car, including the self-balancing suspension. In addition, you can also adjust various suspension modes through Audi drive Select to adjust the car height within a few milliseconds.