Energy recovery system significantly increases the energy reserve rate
The energy recovery system, which the Audi S6 equipped with, can increase the generator voltage and turn kinetic energy into usable power when the vehicle is sliding or decelerating and will assist the engine to supply power during the subsequent acceleration process of the vehicle, thus effectively saving the fuel consumption by up to 3%.
Comfort key offers a ubiquitous intelligent life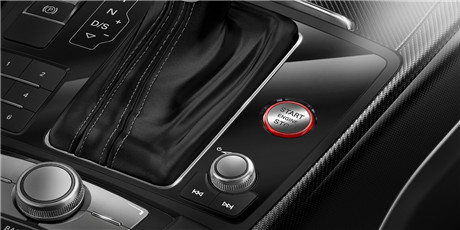 Within a range of 1.5 meters from the car, when the driver holds the car key toward the car door handle, the proximity sensor in the door and the RF pulse generator in the key can immediately identify the identity of the key. The car owner can open/close the door and the trunk through the door handle and the trunk handle, without using any remote control operation (but the driver need to carry the remote control device ), and can also lock the car through the sensor on the door handle. In addition, when the owner pulls the door handle, the car can also automatically unlock the door.
Touchable MMI® navigation system offers a more comfortable and intelligent driving experience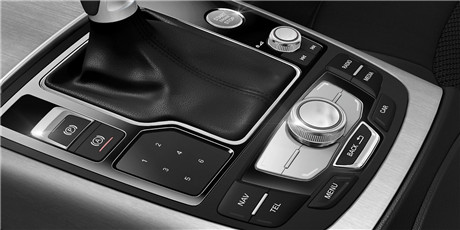 The Audi S6 is equipped with the new-generation touchable MMI® navigation system, which makes operations easier and faster. For example, you can slide your finger on the jukebox to browse your favorite music album or directly "write" your navigation destination on the control panel. The system can make the driving information and a variety of operations more intuitively presented in front of you.
BOSE surround sound system restores clear and true moving melodies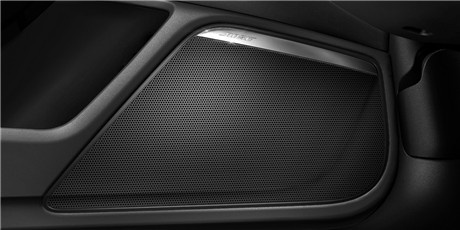 The Audi S6 perfectly combines the sound system with the interior acoustic design of the car and achieves surround sound through 14 high-performance speakers, including 1 main speaker on the dashboard, 1 subwoofer in the spare slot, 2 surround speakers on the C-pillar and 12-channel speakers with a total power of more than 600 watts. The audio pilot system with the AudioPilot® noise compensation function can truly restore the bass and wonderful sounds to create superior sound effects.