Matrix LED headlamps make night travel safer and more comfortable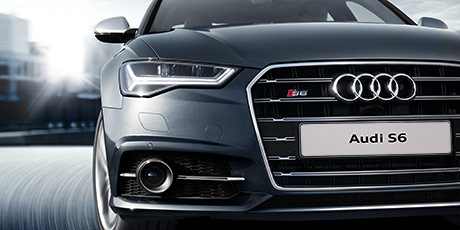 The Audi S6 is equipped with the matrix LED headlamps, which integrate the trend-setting charm and high lighting effects into one and can appropriately increase the brightness according to the demand. The Audi matrix LED headlamp and its innovative features make the car have an excellent vision and also make it eye-catching, and they also make your night travel more comfortable and safer.
S series sports chairs offer you a cozy, chic experience
Just lean back, and you can enjoy superior comfort. The Audi S6 is equipped with the unique S series sports chairs, which are made of Alcantara leather and can offer superior comfort for the driver and passengers. And such a chair is also equipped with the same perfect lateral support. In addition, the front chairs have S6 logo imprinted on their backrests and are also installed with headrests.