Flexible body lines depict the future with a concise design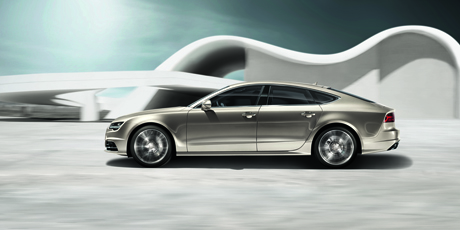 The elegant, flexible body lines of the new Audi A7 Sportback stretch from the rear to the front face in one fell swoop; the concise, agile body design perfectly fits the stream-like lines, highlighting a forward-looking design style at any time.
Matrix LED headlights display a fashionable, sporty style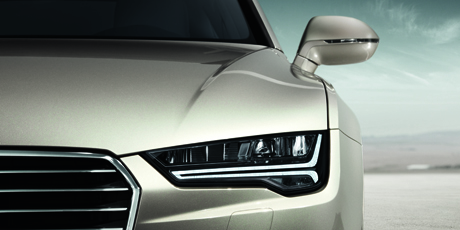 The new Audi A7 Sportback is equipped with LED headlamps as standard to provide eye-catching lighting. The 18 independent LEDs shine a type of elegant temperament, helping you see everything around and move forward indomitably in the long journey. In addition, the optional all new matrix LED headlamps can further optimize the lighting.
The singleframe grille endows the body an extraordinary temperament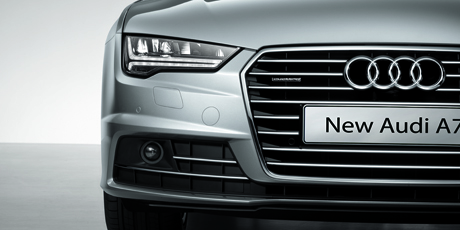 Audi's symbolic singleframe grille endows the new Audi A7 Sportback an extraordinary temperament. With the use of chrome fins, the singleframe grille looks larger and brighter than ever; and the unique Audi quattro® logo uses an all new design to maintain the inherent dignity of the Audi brand.
The interior decoration integrates sportiness and high technology into one, highlighting the uncompromising quality of Audi
The interior decoration with a very strong sense of sportiness and high technology inherits the Audi brand's high quality: the exquisite surface paint, rich interior kits, convenient manipulation as well as high quality design cover the entire car, highlighting the elegant, artistic personality and connotation of the new car.