The singleframe grille displays the unique charming of the car
The larger, sporty new singleframe grille design endows an extraordinary temperament to the new Audi S7 Sportback. The model is installed with the singleframe grille full of personality and embedded with the "S" badge symbolizing the pure blood linage. It looks extraordinarily momentous.
Exclusive sporty interior design enables you to feel the surging sport pulse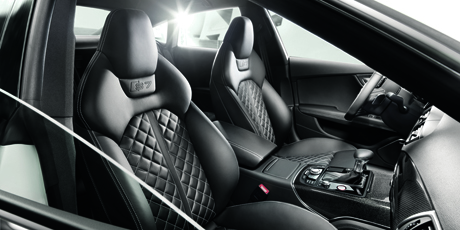 The new Audi S7 Sportback uses the S model's sports front seats. These seats support the electric adjustment and display sporty characteristics among the elegance. The S7 embossing on the upper part of the backrest introduces the whole vehicle texture into an all new realm. In addition, the 3 spoke leather-covered multifunction sports steering wheel, and the aluminum exterior paddle shift engraved with the S7 logo highlight the nature of sportiness with detailed design.
Touch induction-type MMI® handwriting input screen allows you to control information at the fingertip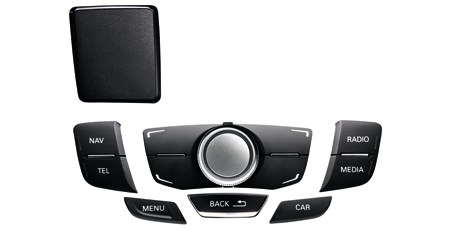 The new Audi S7 Sportback uses the new-generation touch induction-type MMI® handwriting input screen. The unique handwriting input screen and the newly designed operation knob fit perfectly, so that occupants can simply control navigation, multi-media and telephone systems only with a finger without transferring their driving sight. In addition, the newly upgraded MMI® navigation system can provide three navigation routes and can display the navigation information with split screens. At the same time, the hard disk can save 5,000 musics.