Backseat touchscreen system defines the future of luxury with simplicity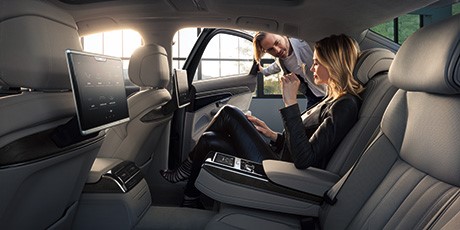 With one 5.7" full HD OLED display and a control panel, the passengers in the backseat are able to personalize all short-cuts and infotainment system controls. When sitting inside the all new Audi A8L, you can have the intelligent connection with the car with just a move of your fingertip.
Dynamic all-wheel steering to balance both agility and comfort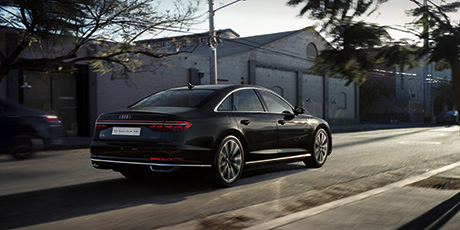 Dynamic all-wheel steering connects the dynamic steering and rear axle steering with center control to solve the conflict between agility and stability during driving. With outstanding evasive stability, horizontal comfort and anti-roll stability, your vehicle can go as your wish with excellent agility and dynamic during driving.