8-speed tiptronic transmission, perfect combination of dynamism and efficiency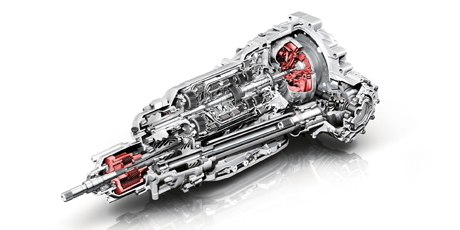 How to bring more pleasure for driving with less fuel? The answer is the 8-speed tiptronic transmission. Its Dynamic Shift Program (DSP) is operated via the selector lever or shift paddles behind the steering wheel. In automatic mode, you can choose between the D (Drive) and S (sport) programs to make your drive even more individual. Audi SQ5, the rights of absolute control are in your hands.
quattro® permanent all-wheel drive, outstanding accurate driving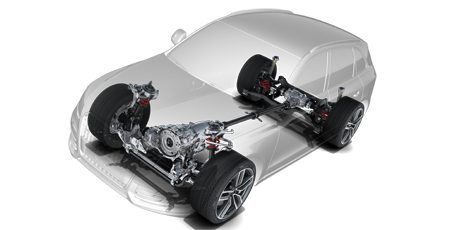 Audi SQ5 advances as always at any time no matter on rough roads or on smooth highways. It carries the all-new generation quattro® all-wheel drive with self-locking centre differential and torque control system. The strong power is transferred to four wheels intelligently through the quattro® system, so that every wheel gets the necessary power at any time, thus ensuring the sports and safety performance. It runs smoothly even at curves, on snow-covered ground or wet roads.
S sport suspension, run freely on any roads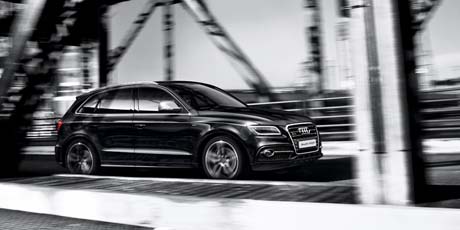 Audi SQ5 establishes a new standard for the new generation SUV with excellent power performance and control. It is equipped with the specially designed and adjusted S sport suspension to provide a more dynamic driving experience for drivers. With Audi drive select, the special S suspension can adapt to any driving style and fully show the charm of dynamism no matter what style you choose.