Balanced power system distribution makes full use of surging power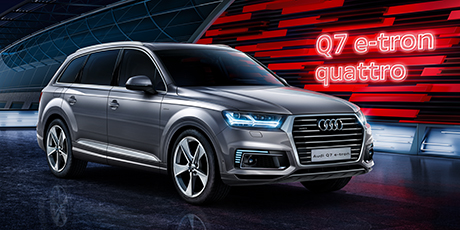 The hybrid related components of Q7 45 e-tron are mainly distributed at the front and back sections of Q7 45 e-tron body to ensure more even distribution of weight.The integration of the motor and 8-speed gearbox are integrated together to ensure more efficient power output.Relying on outstanding stability and dynamic performance, the unique power of Q7 45 e-tron could be fully revealed along the whole journey no matter going out for sport, vocation or daily driving.
The charging dock of Audi design style enables charging more convenient and safe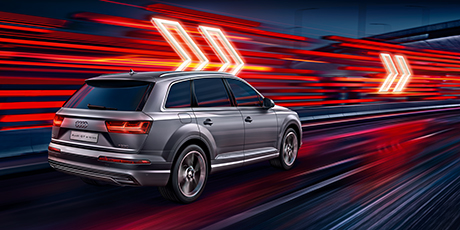 The charging dock of Audi Q7 45 e-tron adopts aggressive Audi design style, which is convenient for storing charging equipment, and the equipped mechanical lock is used for guard against theft and is available for outdoor use. The personalized details such as one-piece installation, the front side that can be opened, and the front side fixed of the touch panel, makes charging more operable. It could remove the power shortage trouble during long journey.
Audi quattro® system allows you conquer all the roads
Audi Q7 45 e-tron carrying quattro® system could allocate torque asymmetrically and control each wheel torque independently assisted by the self-locking type differential lock. It brings about excellent stability, outstanding flexible performance and unmatched dynamic experience. Such precise and flexible controllability helps you challenge all kinds of road conditions and drive towards your ideal destination.