Charming exterior design shows unique style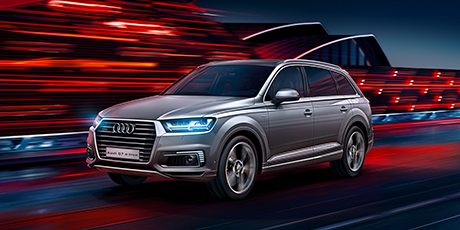 Audi Q7 45 e-tron features concise and smooth body lines that create extremely sporty feeling.3D intake grille adopts horizontal chrome trim greatly enhance the cross-country vision; the trapezoidal taillight design enhances the vehicle's visual feeling; and unique wheel brow design and the side trim of quattro® marking are also carefully designed.Its extraordinary charm could be seen from any angle.
Audi matrix LED lamp sees further with far-sight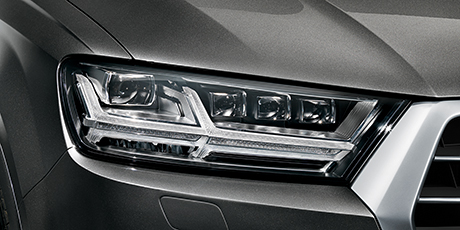 The matrix LED headlamp of Audi Q7 45 e-tron features perfect combination of the video monitoring system with the LED light source system relying on its future-oriented lighting technology. Independently controlled LED can produce the light source with effect close to sunlight.With the help of camera and control software, they could ensure safety according to the road direction and the change of other vehicle positions, and flexibly illuminate the road ahead, allowing you enjoy the comfortable journey.
The partitioned panoramic sunroof receives more scenery along the road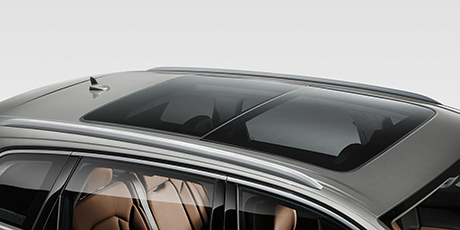 Audi Q7 45 e-tron's panoramic sunroof is classified into two areas; the front-area glass could be electrically lifted or completely opened, and the sunroof uses stained glass with electric sunshade blind.It can both enable sufficient cabin light and keep fresh air inside the cabin by means of natural ventilation, thus greatly improving comfort.It absorbs more scenery along the journey and draws you closer to the nature.