The Parking system with reversing camera leveraging intelligent technology for easy driving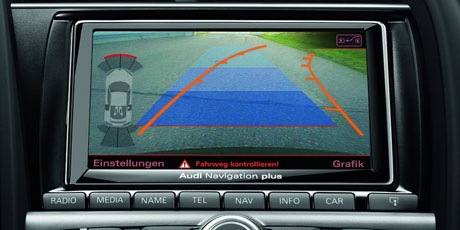 Audi R8 V10 Coupé Performance is equipped with Audi parking system plus with reversing camera, which displays the vehicle front and rear images via MMI® screen, and provides overall perspective near vehicle, making all pictures around the body just around the corner. Besides, it can also display well-calculated driving route, including the auxiliary line and guide line, and displays favourable turning point, consistently ruling out parking problem.
Audi Space Frame ASF® fully showcases sporty gene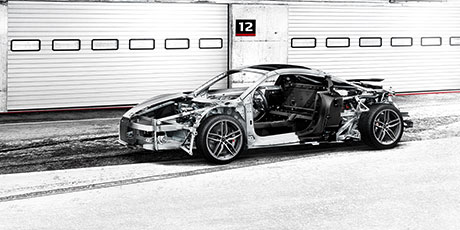 Audi Space Frame ASF® is improved on the basis of Audi R8 V10 Coupé Performance, partial materials of which use carbon fibre for the first time. Furthermore, high-strength aluminium alloy structure has obvious advantages due to higher rigidity and lower weight. The independently borne section and hollow casting structure can reduce the body weight to just 202kg, 4kg lower than the previous model, with rigidity improved by 40%.