With a vibrant body styling, the all-new Audi TT Coupé shows a very sporty, lithe demeanor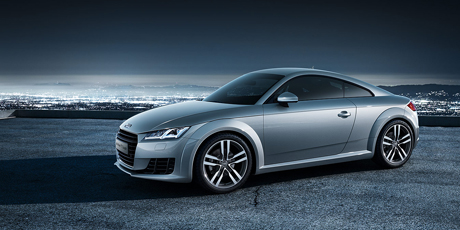 The body line language created by the first generation of the TT is being reinterpreted on the all-new Audi TT Coupé. Sharp edges of the all-new TT Coupé highlight its intrinsic power even in the static state. Every detail of the body shape of the all-new Audi TT Coupé exudes a sense of sporty, lithe ambience. The flat and thin lines on its body spread and stretch backward. Every line is thoughtfully designed and points to a clear target, demonstrating its sportiness and power and injecting confidence into you.
The new front face shape exudes the extraordinary beauty of fashion
The re-designed Audi single-frame grille is perfectly embedded in the front face of the level device, and Audi's shining four-ring logo is placed in the forefront of the machine room cover. All these highlight the excellent gene of TT Coupé and excite you instantly. While the steering auxiliary lamp lays great emphasis on details and further perfect the design.
S model-dedicated sports seats enable you to experience exclusive enjoyment brought by high technology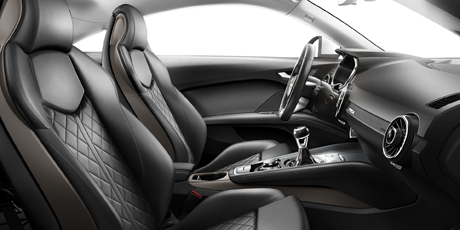 The S model-dedicated sports seats are installed in the all-new Audi TT Coupé for the first time, casting a unique sense of confidence and nobleness. When you sit in the sports seat equipped with an integrated headrest, you will be quickly surrounded with the sports atmosphere in the cabin. In addition, the "S" label also shows an extraordinary sports experience.