Unique temperament, ubiquitous sportiness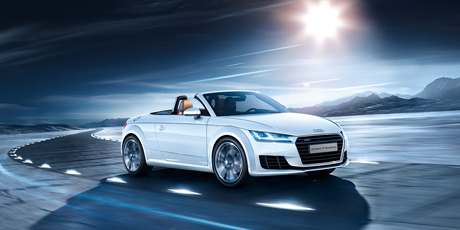 High-grade aluminum alloy wheels, a striking single-frame grille, the Audi four-ring logo inlaid in the forefront of the engine room cover and other eye-catching features together create the unique temperament of the all-new Audi TT Roadster. In addition, the unique 3D-shaped headlights as well as the exhaust pipe close to the middle position all redefine sportiness in a time-transcending way. The removable roof also allows you to experience sportiness in an all-new way, and letting this sporty feeling completely free out.
Taillight design exudes an elegant charm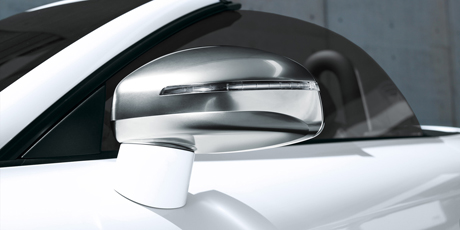 The taillights of the all-new Audi TT Roadster feature high-tech innovative technology and design. In addition to having all the functions of LED taillights, they also carry a dynamic steering indicator. Moreover, the most featured horizontal brake light is combined with the concise, smooth tail design, making the rear of the whole model look sportier and more elegant.
The external rearview mirror has multiple adjustment functions, showing unique quality and intimate care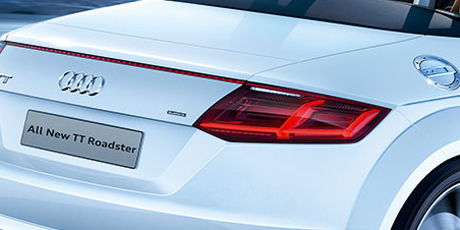 The rearview mirror shell has a consistent color with the car body. It is electrically adjustable and its lens is a convex mirror. In addition, it also carries a LED steering indicating lamp and a windshield cleaning nozzle with a heating device. It can be electrically folded and can automatically prevent glares.
S model-dedicated sports seats enable you to experience exclusive enjoyment brought by high technology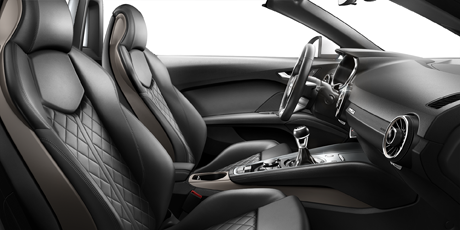 The S model-dedicated sports seats are installed in the all-new Audi TT Roadster for the first time, casting a unique sense of confidence and nobleness. When you sit in the sports seat equipped with an integrated headrest, you will be quickly surrounded with the sports atmosphere in the cabin. In addition, the "S" logo also shows an extraordinary sports experience.