Use driving mode option system to experience endless driving fun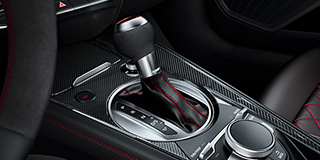 Audi TT RS Coupé has as many as four driving modes for your choice: comfortable, automatic, dynamic and personalized, allowing you to determine how the car parts work. In addition, the driver can adjust the quattro® drive system and the steering wheel, the S tronic transmission, engine and exhaust flap through the Audi driving mode option system.
7-speed S tronic dual clutch transmission, low consumption and high speed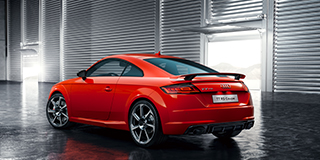 Audi TT RS Coupé is equipped with seven-speed S tronic double-clutch transmission, which can shift gears in seconds with little power loss. Starting control can guarantee maximum initial acceleration. With Audi's comfortable driving mode, the free wheel rotation mode could effectively reduce oil consumption. When the accelerator pedal is released or broken, the clutch is opened and the clutch disc remains free rotation.