2.0 TFSI engine brings you a challenging journey instantly
The 2.0 TFSI engine of All New Audi TTS Coupé boasts an amazing sporty performance. Once the button is pressed down, you can start a challenging journey instantly. With the maximum output of 210kW and the largest torque of 380Nm, it takes only 4.7 seconds to easily accelerate from 0 to 100 km/h. You will enjoy all the sporty freedom and pleasure out of this process.
Dynamic steering system reduces fuel consumption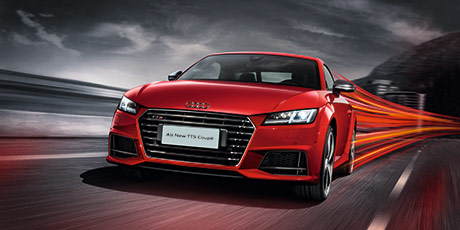 Dynamic steering system of All New Audi TTS Coupé creates a more dynamic driving experience and reduces the impediment to roads through its direct steering ratio.
Audi ultra: a unique innovative technology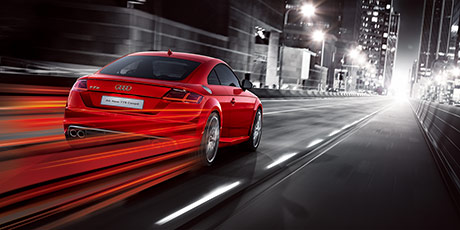 Audi ultra originates from Audi efforts to make car body weight lighter. In order to improve the energy efficiency of engine, a large number of high-efficient thermal energy management technologies are used. Besides, the flexible design structure and resources saving technique work together to achieve a complete lightweight goal.