quattro® permanent all-wheel drive system increases safety through its efficient grip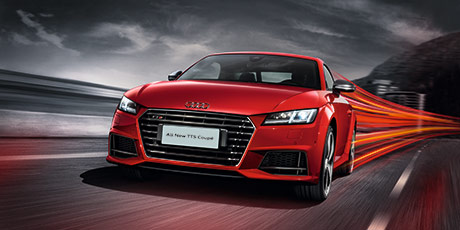 All New Audi TTS Coupé quattro® permanent all-wheel drive system achieves the dynamic allocation of torque to front and back axles to guarantee the car flexible and sporty movement along the curves and to enhance the driving stability significantly. Once one wheel fixed to the drive shaft slips due to the loss of adhesion, the driving force can be transmitted from central differential to another drive shaft so as to increase safety through its outstanding grip.
Parking aid plus system considers more for your driving safety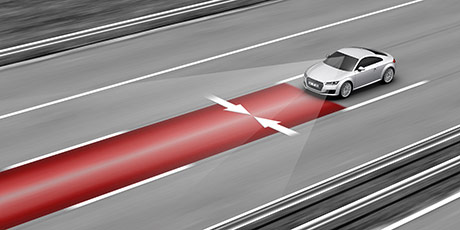 Parking aid plus system of All New Audi TTS Coupé makes the turning operation almost automated during parking process. With its ultrasonic sensors, you can search for a proper parking space. The system automatically completes the parking process once your press down the button of park assist system. The driver only needs to control the gas pedal, the brake and monitor the parking process. The system can stimulate and show the surrounding environment around the vehicle. Besides, the system also plays a supportive role when you drive away from the parking space.
Automatic air conditioning offers you an enjoyable experience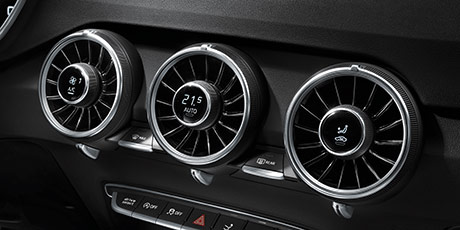 All New Audi TTS Coupé uses an innovative control logic of air conditioning system and keeps air fresh inside the cockpit all the time. The integrated display around the air outlet can automatically control the temperature, air flow and its distribution in an electronic way. The air quality sensor can automatically control the inner circulation model so that you can enjoy an enjoyable driving experience.
Audi connect, brings you a more comfortable and smarter driving experience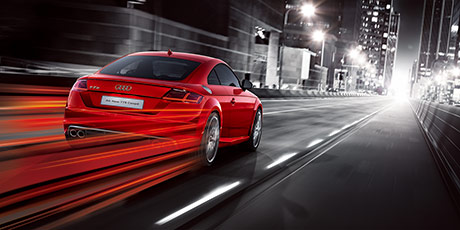 Audi connect of Audi TTS Coupé shows endless possibilities to you by connecting your car to the Internet. Once the button is pressed down, you can access Audi connect supported by Internet. With an intuitive, simple and cozy operation, your driving experience will surely be more comfortable and smarter.