quattro® permanent all-wheel drive system increases safety through its efficient grip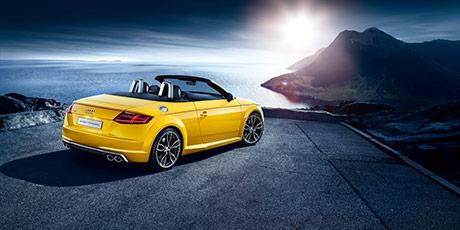 All New Audi TTS Roadster quattro® permanent all-wheel drive system achieves the dynamic allocation of torque to front and back axles to guarantee the car flexible and sporty movement along the curves and to enhance the driving stability significantly. Once one wheel fixed to the drive shaft slips due to the loss of adhesion, the driving force can be transmitted from central differential to another drive shaft so as to increase safety through its outstanding grip.
Anti-theft alarm system protect your drive journey all the time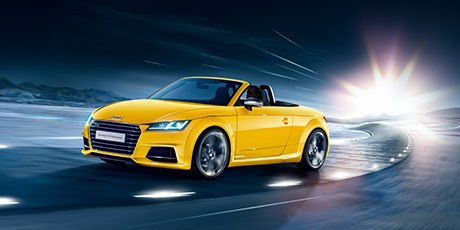 All New Audi TTS Roadster anti-theft alarm system monitors car doors, engine hood, trunk lid and cockpit through sensor to protect your drive journey all the time. Besides, the anti-theft alarm system is also equipped with safety lock to prevent the unlocking of car doors from inside.
Storage packages in cockpit and trunk enable you to experience an enjoyable journey
The storage packages can help you arrange and transport your articles easily. The front seats backrest string package and storage cases, two alarm vests, LED lights and fixed net inside trunk, and operating voltage 12V can bring you an enjoyable journey.
Bang & Olufsen Premium Sound System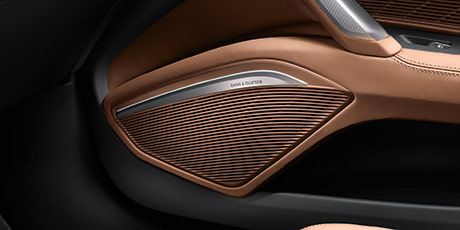 Designed for achieving the best sound effect inside the cockpit, the auditory tuning can adjust the voice volume based on the noise condition within the internal environment. The 14-channel power amplifier and 12 efficient loud speakers with the total output of 680W, including two center loud speakers and two subwoofers can perfectly combine the outstanding 5.1 surround sound effect and MMI® navigation system.