Exquisite body styling extrudes unique confidence and nobility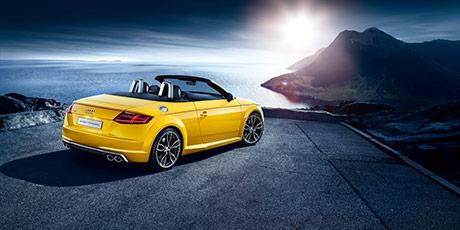 As a superiorly crafted model of Audi TT family, All New Audi TTS Roadster pushes the design of TT concept even further. The LED headlights which integrate the function of daytime running lights, and the adaptive lights lend a pair of sharper eyes to TTS. Besides, you can open or close the sunroof to meet different driving demands. You can stay ahead of the trend in an outstanding style.
Audi exclusive operation components interprets sportiness in details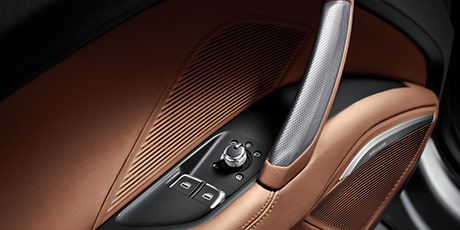 In addition to its impressive exterior design, the steering wheel, shift knob line and dust hood of All New Audi TTS Roadster all adopt Audi exclusive leather cover to interpret the sporty essence in details and develop meticulous and dynamic technique.
"S" emblem leather-covered steering wheel with "S" emblem brings you an addictive driving experience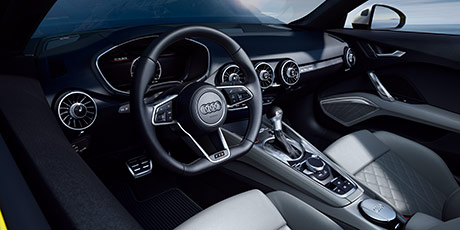 The "S" emblem sports steering wheel of All New Audi TTS Roadster is protected by Audi exclusive leather, so grace and sportiness are perfectly blended. The three-spoke multi-functional steering wheel with paddle shift can guarantee your driving comfort and your ready access to driving information.